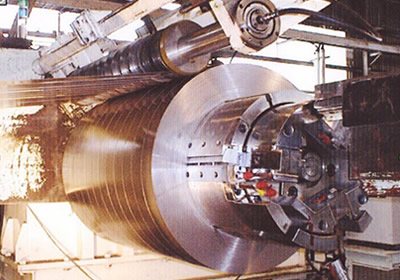 【Problem of changing recoiler drum】

Drum changing time interferes with productivity and also changing work is troublemsome procedure.

【Feature of one touch motion recoiler drum attachment】

The attachment can be attached to the drum by one touch motion.
Attaching and detaching can be done speedily, about 5 minutes.
Simple work of attaching enables anyone to do.
Space for storage is about half size of drum type.

★Option

①Hydraulic gripper
※ We will respond to any requirement of customer specification etc.
→ Products